Scanwood Solutions is the leading South African company in wood and biomass waste technology. Scanwood offers a whole range of equipment for shredding and chipping of wood waste supplied by world leading manufacturers, including the number one mobile wood chipper in the world, as well as the best equipment available for bio-energy and composting.

At Scanwood solutions, we know about wood. And waste. More importantly, we know about the challenges of disposing of waste in South Africa. This is why each of the products we sell has been specifically selected based on our uncompromising criteria for performance, safety and quality. From our replacement of nylon in edge trimmers ("weed-eaters"), through to our massive wood chippers, makes us an important partner in your bio-waste process.

Because we are not only about the exceptional products we sell, we're at the top of the league when it comes to hands on advice, professional service and product maintenance. In other words; we offer a complete solution to your bio-waste needs.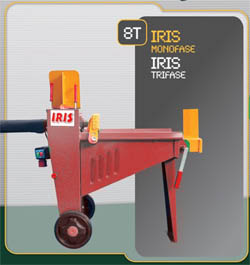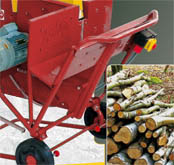 A video demonstration of the BrushBuster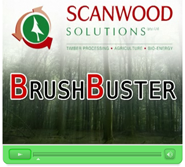 Up to 02 February 2011, we have sold more than 12000 units to the industry in Europe and 300 units in South-Africa.
---
Biowaste
Biowaste refers to any organic waste that is capable of undergoing decomposition and includes the following:
Garden waste
Organic industrial waste
Forest and sawmill waste
Agricultural waste
---
Bio-energy
The market for alternative sources to fossil fuel has grown dramatically the last decade with an annual growth rate of over 15%. Wood pellets have many advantages to fossil fuels and the strong political support for bio fuel makes it likely that this growth will continue. In a few years the market in Northern Europe is estimated to be 6-8 million tons of wood pellets per year.
Global warming is something that concerns each and every one of us. We are all responsible for our personal "pollution foot-print", which contributes to our country's "pollution foot-print" on a global scale. As fossil fuels are increasingly shown to be damaging the environment, governments and private companies are looking for efficient and viable alternatives; the most important of these being bio-fuels.
The burning of fossil fuels, mainly coal, oil and natural gas, together with human activities, such as deforestation, releases greenhouse gases, especially carbon dioxide (CO2) into the air. The concentration of these gases in the atmosphere has been rising since the industrial revolution.
There is concern that this is making the world warm up, creating potentially damaging changes in the climate and local weather patterns.
Many industrial (and developing) countries have agreed – under the Kyoto Protocol of the Framework Convention on Climate Change – to reduce their greenhouse gas emissions by at least 5% on the average relative to 1990 levels, by the years 2008 to 2012. It is up to each signatory country to establish ways and means of reaching the targets, working with the industry and consumers.
South Africa has been a signatory since 31 July 2002.
The White paper (European Commission, 1997) has the specific aim of increasing the use of renewable energy sources at the expense of fossil fuels. The overall target is to double the share of renewable energy in the EU energy supply up to 12% by the year 2010. Wood pellets and chips are one feasible way of reaching this target. 17 European countries have furthermore agreed to establish a common centre for wood pellets and chips to establish a uniform product and to increase the use of these pellets and chips as the best available bio-fuel.
Wood from plantation forest and waste is a key source of renewable energy and is converted into energy by combustion. Wood is carbon neutral and does not contribute to greenhouse gases. Burning wood gives off carbon dioxide just like fossil fuels but the carbon absorbed by the growing trees balances this. Un-harvested wood or dumped waste will give off the same amount of carbon dioxide when it eventually decomposes, as it would have done if burnt in a boiler.
South Africa is uniquely poised to take advantage of this growing demand for wood pellets and chips, both in the public and private sector.
For this very purpose, Scanwood Solutions markets and sells only top of the range wood chippers to the South African forestry and park sectors. From 2000 to date (29 Feb 2008) we have sold well over 150 wood chipper machines to the South African forestry and agricultural sectors, with sales of our smaller machines to the private sector – such as golf courses. The machines range from our baby TP100 to the monstrous TP400K.
Applications for the wood chippers range from chipping of prunings off fruit trees, to chipping whole trees for the sawmilling industry. These chips are perfect for the production of biological compost – a popular alternative to the polluting chemical fertilisers.
---
Key Features of our Wood Chippers:
Functional design which makes the Wood Chippers easy to use
Patented overload protecion system that ensures your chipping speed and hydraulic feed rollers work in harmony
Chipping blades cut against both vertical and horizontal counter-steels (in a scissor-like action) to cut the wood into chips
Blades are easily accessible and replaceable
A chipper that adheres to the strictest, most rigid EU safety standards
---
---
For the international news of Bio-fuels follow the following link.

CELLULOSE NEWS
---
Current date, week & time:
---
News from Mail & Guardian (South Africa):
---